5 Fields to Study in Japan
Japan is known for its high-quality higher education system comprising more than 1,200 colleges and universities. But this is just one of many reasons international students are flocking to the Land of the Rising Sun. In fact, Japan has a big need for foreign students. Programs aimed at attracting more international students, such as Top Global University Initiative, Global 30, and Go Global Japan, demonstrate the country's dedication to advancing its internationalization. We've established why to study in Japan -- but what should you study while there? Read on for a roundup of five uniquely promising study areas.
We've established why to study in Japan -- but what should you study while there? While Japan offers studies in a breadth and depth of fields, read on for a roundup of five uniquely promising study areas.
1. Nursing and Gerontology
While countries all over the world are struggling with aging populations, Japan is having more issues than most related to aging demographics. As such, it is actively seeking international talent with expertise in related fields, such as nursing and gerontology. Not only does this mean there are plenty of spaces and jobs for them, but , as well. So if you are interested in working in healthcare, opportunities await in Japan.
2. Business
, "In Japan, qualified MBA holders are highly sought after and the value of an MBA is stressed more and more in an increasingly globalizing society."
This is backed up by a , which surveyed nearly 21,000 business school alumni, including 129 working in Japan, on their careers and the worth of their graduate management education. A full 97 percent of alumni in Japan felt their MBA or graduate management master's degree was good to outstanding and 90 percent of them believed their degree was essential to them obtaining a job (seven percent higher than the global average from the survey).
In fact, the Asia-Pacific region comes out ahead of all other regions when it comes to the hiring of MBA holders. If your aim is to work in Japan or to have an international business career, getting your MBA or BBA in Japan can give you an invaluable edge. Not only are many of these programs now offered in English, but if you are looking to build strong in-country business connections, a Japanese business degree can get you off to a promising start.
3. Education
'Education for all' is a global priority. highlights the extensive degree of its commitment -- both within its own borders and in developing countries. "Japan's economic and social development has been spurred by human resources, not natural resources, so it understands the value of investing in the next generation and is dedicated to improving quality of life and access to education around the world," it declares.
For example, Japan is supporting the Pakistani government's efforts to develop ways to facilitate non-formal education and adult literacy through its Japan International Cooperation Agency (JICA). Yasuhiro Tojo, JICA Pakistan's Chief Representative, said, "Access and quality of basic education are still predominant challenges in Pakistan. Non-formal education provides an opportunity to learn anytime, anywhere and at any age. It also gives an opportunity for social inclusion to poor and vulnerable communities, women, minorities, immigrants and those in remote areas."
If working on initiatives like these appeals to you, studies in Japan can be an excellent choice.
4. Japanese
While Japan was rocked by the financial crisis of 2008, it still remains one of the world's largest economies and has enjoyed noteworthy economic expansion over the past few years. Whatever your line of work, knowledge of Japanese can come in handy.
Learning Japanese in Japan, meanwhile, can help you gain critical perspectives into Japanese business etiquette and social nuances -- understanding which can make or break a client relationship or important business deal.
5. Innovation and Technology
The words 'Japan' and 'innovation' are inextricably intertwined -- and with good reason. The country has given the world everything from the Walkman to the Prius. Now it is positioned to give the world its first flying cars,.
Japanese startups are also having a major moment, as evidenced by a recent Government of Japan showcase of its impressive innovation technologies.
"The exhibition was part of the J-Startup Program, a pioneering government initiative launched in June 2018 by the Ministry of Economy, Trade and Industry of Japan (METI), designed to create optimal environmental conditions to foster 20 unicorns by 2023. Around 100 J-Startup companies were recommended by the Japanese business community as the ones with the potential to achieve unicorn status and receive support from successful entrepreneurs and investors to succeed globally and bring new value to future societies around the world," .
While these five fields of study are exciting, they are also just a small sample of what's waiting for you as a student in Japan.
Find your perfect program
Use our search to find and compare programs from universities all over the world!
Japan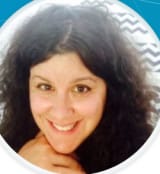 Joanna worked in higher education administration for many years at a leading research institution before becoming a full-time freelance writer. She lives in the beautiful White Mountains region of New Hampshire with her family.
Find a program in these categories